The Challenge
Micah took his daughters on a weekend camping trip. But a fun family weekend quickly dissolved into chaos when his 8-year-old daughter, Chloe, suddenly became ill — feverish, unable to breathe and getting worse. Every second was precious, and Micah knew his daughter needed expert pediatric care and Texas Children's Hospital was their best chance. They raced from The Woodlands to Houston, Chloe's life hanging in the balance.
But what if they hadn't arrived in time? What if the trip had been too far?
There are too many stories like Chloe's — stories of families who were faced with a literal race against time just so they could get the care their child needed. Sitting in gridlocked traffic is no place to be when a child's life is hanging in the balance. The communities north of Houston deserve the same quality, dedicated pediatric care that families experience in the Texas Medical Center.
The Solution
To meet the growing needs of a sprawling community, the Promise Campaign will support the construction of Texas Children's Hospital The Woodlands, bringing world-class care where it's needed most — close to home.
Texas Children's Hospital The Woodlands will include:
An outpatient tower opening in 2016 with specialty medical services including cancer, cardiology, allergy/immunology/rheumatology, and diabetes/endocrinology.
The region's first and only dedicated pediatric emergency center in the inpatient tower, opening in 2017, with four operating rooms, a 28-bed intensive care unit and a helipad.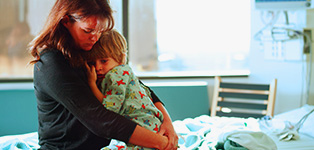 Donate
Make your promise today with a gift that will give hope and health to even more children and families.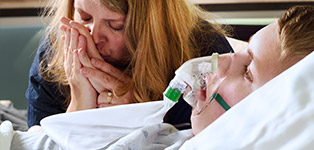 Our Stories
Meet the faces and families whose lives are directly affected by our promises, and yours.