Children's Miracle Network Hospitals
Together We Can Create Miracles
Children's Miracle Network Hospitals work with more than 170 hospitals toward a shared goal: improving the lives of sick or injured children. Since 1983, the organization has raised more than $5 billion to save and improve the lives of kids across the United States and Canada. Texas Children's Hospital is proud to be the Children's Miracle Network Hospital for the Houston and surrounding area. It means Texas Children's benefits from fundraising activities happening at regional Children's Miracle Network Hospital retailers and partners. These donations support our areas of greatest needs in care, research and community health programs.
How you can get involved:
Children's Miracle Network Hospitals rely on the support of corporate partners, local businesses, college fraternities, nonprofit organizations and others to fund life-saving care, education and research. Whether you're a new partner that needs help getting started or an existing sponsor, Texas Children's Hospital can help you plan your fundraising initiative to make a local impact. To learn more or for more information on this program at Texas Children's, please email cmnhospitals@texaschildrens.org or call (832) 824-2120.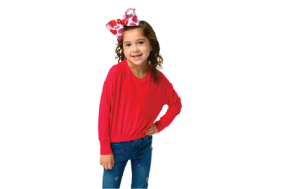 Juliana Graves's new heart began beating in her tiny body when she was just 17 days old, making her the youngest heart transplant patient at Texas Children's Hospital. Today, Juliana is 7 years old and in first grade.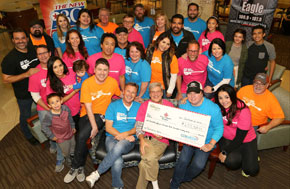 Check out these upcoming Children's Miracle Network and other community events for opportunities to support Texas Children's.
Partners