Throughout the year, Ambassadors have the opportunity to participate in various educational activities and social events.
Some of our annual activities include: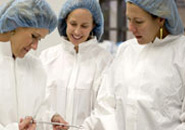 Ambassadors On Call events feature special guest lecturers and renowned health experts, question-and-answer sessions with leading scientists and physicians, and behind-the-scenes tours of operating rooms and research facilities.
Family Fun Day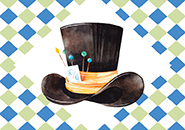 This annual "party with a purpose" is a family-focused event where Ambassadors celebrate their work on behalf of Texas Children's. The day is filled with unique activities and lots of opportunities to meet new friends and spend time with old ones. To teach the next generation about philanthropy, the price of admission is one donated item for the patients at the hospital.
Holiday Party
To celebrate the successes of the year, Ambassadors gather at a private home to share the holiday spirit. The Holiday Party also includes the presentation of the group's annual check to Texas Children's and the announcement of the coming year's philanthropic focus.

Take a look at our event schedule for the upcoming season.