Bell Ringing Signals Victory
Peyton, 16, looks back at the beginning of her 3-year cancer treatment journey. At the time, she couldn't imagine what the future would bring. Would she lose her hair, would treatment be successful, would she ever get a chance to ring the victory bell at Texas Children's?
Peyton was only 12 years old when she was diagnosed with acute lymphocytic leukemia at Texas Children's Hospital. The first question she asked was, "Am I going to lose my red hair?"
"To me, cancer was something I'd heard about people having but I never thought about it happening to me," Peyton said. Sadly, it did happen. To save Peyton's life, doctors at Texas Children's acted quickly—beginning chemotherapy the very next day.
She was put on an intensive chemotherapy regimen. Every day, Peyton took oral medication; once a week, she received intravenous chemotherapy; and intermittently, she received spinal taps to kill the cancer cells in the fluid that surrounded her brain and spinal cord.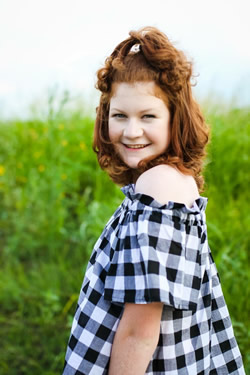 Peyton
Peyton's treatment went on for almost three years, and she fought all the way—even suffering rare side effects, including seizures, from one of her therapies. Finally, 844 days later, the day came that everyone was praying for. It was Peyton's turn to ring a very special bell.
A ringing bell is music to our ears at Texas Children's. It means one of our patients has reached the long-awaited end of their cancer treatment. "I would see other patients ringing the bell and wonder if I would ever get there, if it would ever happen for me," recalls Peyton.
"For it to actually happen to me was just really cool. I literally rang the bell for a good minute. I was ringing it so loudly because it was such a happy day," she exclaims.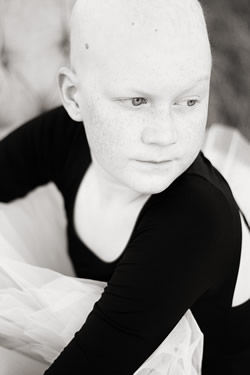 Peyton
Today, Peyton is 16 years old and cancer free!
She is a junior in high school, a member of her school's soccer team and is preparing for college. Looking ahead, Peyton sees herself becoming a pediatric oncology nurse and hopes to work at Texas Children's. "As a patient, seeing what the nurses actually do and becoming so close with them, I know nursing is what I'm meant to do," Peyton said.