The Bad Pants Open 2023 Patient Family Story
Survival Turns into Celebration for NICU family
In support of the 25th annual Bad Pants Open Golf Tournament, Jadrien Grimes shared the story of her son, Brady, and his experience at Texas Children's Neonatal Intensive Care Unit. Two years after their son, Brady, was discharged from Texas Children's, they openly share their experience to inspire other families.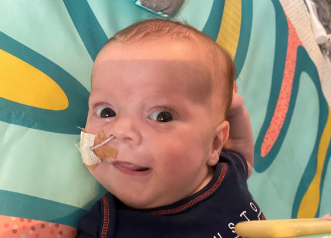 Brady Grimes
In February of 2021, Jadrien Grimes was in survival mode.
The mother of three was navigating an unpredictable pandemic life, the disruptive effects of a historic winter storm and the stress that comes with having a newborn in intensive care.
But it turns out that survival mode was a type of saving grace because "you just do the next thing next," Grimes said. "You don't have time to feel all you probably could feel. There was so much going on in the world — and in our lives. We took comfort in the fact that our son was in the best place he could be, and we went one day at a time."
How it all began
The Grimes' NICU journey began in 2020. The couple was expecting their third child and after previously going through two uncomplicated pregnancies, they had no idea what was ahead.
In September of that year, Jadrien and her husband, McCall, went in for their baby's 20-week anatomy scan. As they watched their baby on the ultrasound screen, everything appeared to be going well until their maternal fetal medicine specialist noticed something irregular.
"We were told our son had a left-sided congenital diaphragmatic hernia or CDH," Jadrien said. "Since he had a large opening in his diaphragm, his abdominal organs were pushing through the hole into his chest cavity and putting a lot of pressure on his lungs and heart, which prevented them from growing and developing properly. We were devastated and overwhelmed by this unexpected diagnosis. My maternal fetal medicine specialist provided us with options on where we should go for further evaluation. After thinking things through, it was a no brainer for us. We decided to go to Texas Children's Hospital and were so glad to already live in Houston."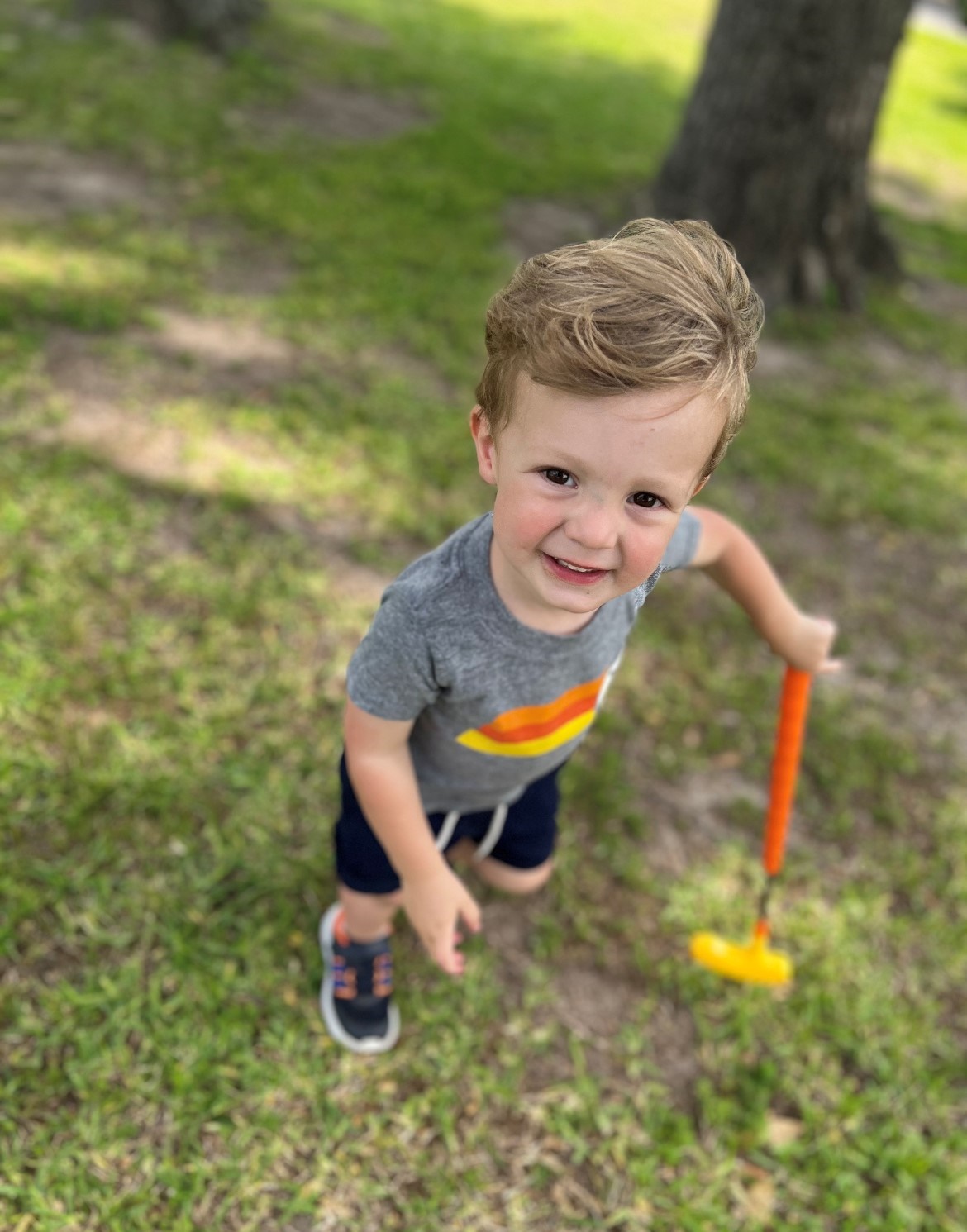 Brady
Jadrien was referred to Texas Children's Fetal Center on that very same day. At 25-weeks gestation, an ultrasound and MRI were performed to determine the severity of her son's CDH and lung volume. Over the course of two weeks, Jadrien had appointments with the fetal care team.
In November, Brady had fetal endoscopic tracheal occlusion (FETO), a minimally invasive surgery where a scope is inserted through a small incision in the mother's abdomen and into the uterus. Guided by a camera on the end of the scope, a small inflatable balloon is placed inside the fetal trachea, where it is then inflated to temporarily obstruct the airway. The balloon is removed in a second minimally invasive procedure prior to birth, typically around 34 weeks of pregnancy, but it varies by patient.
When Jadrien was 36-weeks pregnant, surgeons removed the balloon from her baby's trachea and the FETO was deemed an incredible success as Jadrien's son's right lung had flourished and grown more than ever expected. Five days later, she went into labor and Brady was immediately taken to Texas Children's Neonatal Intensive Care Unit (NICU).
Becoming a NICU mom
"When we first learned of Brady's diagnosis, we were told he would need some time in the NICU, but no one can really prepare you for what that means," Grimes said. "NICU life is a roller coaster of emotions and every day is different. You take a couple of steps forward and a couple of steps back. It's hard to admit, but even though you are hopeful you are always waiting for the other shoe to drop."
A week after he was born, Brady underwent a final operation to repair the hole in his diaphragm and move his organ's into the appropriate place. He spent a total of eight weeks in the NICU before he was able to go home.
"Oh my. Talking about it takes me right back," Jadrien said. "The weight of everything hit all at once. But even with everything that was going on, the team stayed dedicated to Brady's care. He kept defying all of the odds and his lung capacity was getting better so it was encouraging for us."
Jadrien says she recalls many good memories about the NICU team, but what stands out the most is how the same team of professionals is with your baby the entire time. "That is such a comfort," she said. "You don't know how much of a comfort that is until you are in a health care setting without it. It's incredibly valuable."
Brady's future looks bright
Today, Brady is a happy and healthy 2-year-old, who enjoys laughing and playing with his big sisters —7-year-old Eleanor and 4-year-old Emmeline. Brady's parents bring him to Texas Children's every six months for check-ups and he has had only been hospitalized once since he left the NICU, which is extremely low for babies with CDH.
"From the time Brady was diagnosed until today, we have been reminded of God's goodness and grace," Jadrien said. "He is definitely our miracle child and we know that we couldn't have received better care anywhere else."