Why The Woodlands?
No family should have to drive 30, 40, 50 miles or more for dedicated pediatric care. The communities north of Houston — including Bryan-College Station, Kingwood, Huntsville, Conroe and The Woodlands proper — are some of the fastest-growing in the nation, with a combined population already exceeding 1.1 million. The pediatric population alone is projected to grow to nearly 380,000 in the next three years.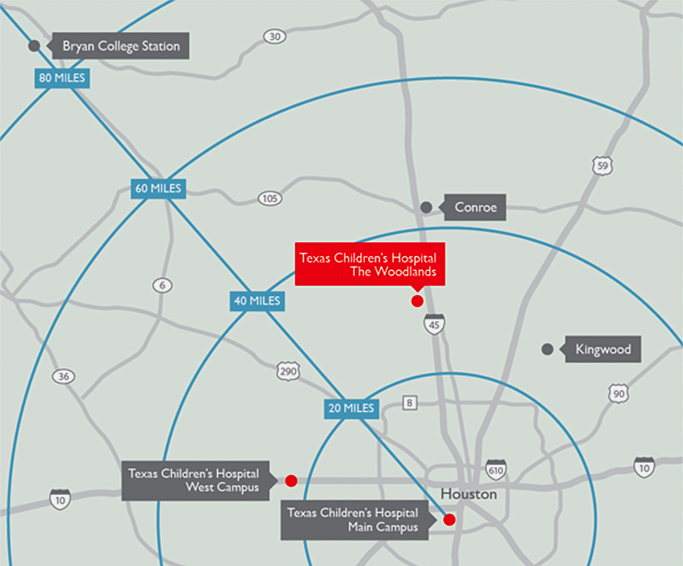 For more than a decade, Texas Children's has had a strong presence in The Woodlands. So what's missing? A children's hospital. A place designed specifically with kids in mind, with convenient access, state-of-the-art equipment, and an infrastructure that supports children's special medical and psychosocial needs.
The outpatient tower of Texas Children's Hospital The Woodlands will open in 2016 with specialty medical services including cancer, cardiology, allergy/immunology/rheumatology, and diabetes/endocrinology. The inpatient tower — complete with a pediatric emergency center, four operating rooms and a 28-bed intensive care unit — will open its doors in 2017.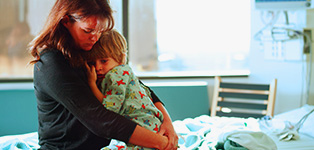 Donate
Make your promise today with a gift that will give hope and health to even more children and families.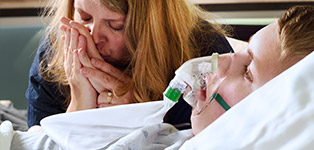 Our Stories
Meet the faces and families whose lives are directly affected by our promises, and yours.