Facility and Services
When Texas Children's opens the doors to its new hospital located in The Woodlands, Texas, these needs will be met. On the very first day, there will be:
25 emergency center rooms
72 outpatient exam rooms
4 operating rooms
32 acute care beds
12 radiology rooms
By the end of the first year, there will be an intensive care unit with 28 beds.
From the very beginning, we will offer pediatric specialty services in these areas:
Medical
Adolescent
MedicineAllergy & Immunology
Behavioral & Developmental Pediatrics
Cardiology
Dermatology
Endocrine/Diabetes
Genetics
Gastroenterology & Nutrition
Hematology/Oncology
Neurology
Physical Medicine & Rehabilitation
Pulmonary Medicine
Rheumatology
Travel Medicine
Transition Medicine
Surgical
Ophthalmology
Otolaryngology
Pediatric Surgery
Plastic Surgery
Urology
Pediatric Gynecology
Dental
Other specialty services
Sports Medicine
Emergency Medicine
Radiology
Pediatric Hospital Medicine
Pathology
Critical Care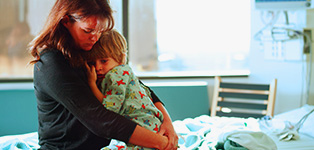 Donate
Make your promise today with a gift that will give hope and health to even more children and families.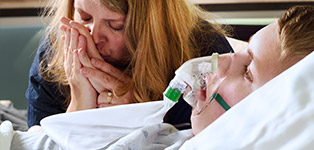 Our Stories
Meet the faces and families whose lives are directly affected by our promises, and yours.