The Woodlands Advisory Council is a group of community leaders from The Woodlands area who support the mission of Texas Children's Hospital. The Council provides input and helps advise Texas Children's Hospital on a variety of topics in an effort to provide the best care for the children and families that the hospital will serve in The Woodlands and surrounding communities.
Dave Aardsma
Sue and Jim Adams
Patty and Henry Ager III
Ardeth Alcorn
Shirley and Ralph Alexander
Ron and Carol Ballschmiede
Rob and Angela Banzhaf
Ginger and Byron Bertrand
Ky Bishop
Eva and Beau Bisso
Stacey and Stephen Bourque
Henry Brooks and Barbara Lowrie
John and Jennifer Bulovas
Michelle and Gordy Bunch
Peter and Karolyn Cella
Derryl W. Cleaveland
Wanda and Jim Cochran
Mack Elbert Coker, DDS, MS and Peggy Jo Coker
Sarah and Mario Coll
Cooper Collins
David and Nancy Cook
Marchita Cook
Mark and Judy Cook
Elias and Connie Cortina
Rick and Margie Crump
Stephen and Julia Dell
Carol Ann Demaret
Laura Doerre
Johnna and Ryan Edone
Carol and Phil Garner
Andrea and Jim Garrity
Ron and Peggy Gentzler
Dr. Jimmy and Poonam Gill
Candi and Gerald Glenn
Vijay and Marie Goradia
John and Cindy Hageman
Amy and Charles Hankins
Renee and John Harkins
Marlon Harrison
David B. Hendricks
Wayne and Missy Herndon
Denny and Cathy Houston
Gerald Irons
Ruth and Bill Jackson
Noelle and Davis Jahncke
Nathaniel Karp
Tawna H. Kingsley
Atul Kumar
Mark and Laurie Lashier
Penny and Paul Layne
Amy LeCrone
Donald R. Lehman
Jean and Richard Lewellen
Larry and Becky Little
Larry and Cynthia Lueckemeyer
JoAnn and Wayne Malik
Amythyst and Patrick Manning
Robert and Kim Marling
Drs. Jefy and Morganne Mathew
Patti Matocha
Emily and H.N. McElroy
Dr. Mark and Marissa Mettauer
Keith Meyer
Penelope and Matthew Miggins
Shannon and Jason Mills
Will and Nicole Murphy
Steve and Elaine Nance
Jan and Joe Netherland
Michael E. and Brook O. Novelli
Jay and Debbie Nutt
Gary and Deborah Packer
Jeff and Diane Paul
Mr. and Mrs. Patrick Perugini
Lorri and Brian Petrauskas
Dr. Henna Malik and Tom Pisula
Sallie T. Rainer
Dawn and Richard Rawson
Michael and Vicki Richmond
Pat and Jackie Riley
Dr. Lamar and Theresa Roemer
Shelly and Jon Sauer
Barbara and Rusty Schlattman
Maryann Seaman
John and Kristy Sexton
Dr. Peter and Megan Shedden
Vinny and Sherry Sinisi
Judy and Glenn Smith
Dr. Ann Snyder
Bruce E. Steimle
Kathleen Stover
Mr. Philip L. and Dr. Missy Thomas
Rex and Honey Tucker
Sharon and Shahid Ullah
Lynn Walsh
Michael Watford
Pam and Gary Whitlock
Tracy and Richard Wilken
Shannon and Brian Wing
Hank and Sheryl Wood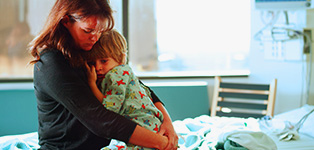 Donate
Make your promise today with a gift that will give hope and health to even more children and families.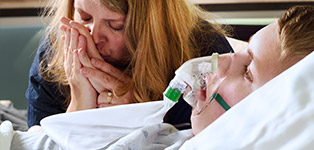 Our Stories
Meet the faces and families whose lives are directly affected by our promises, and yours.