The Feast of Saint Arnold
Sunday, July 28, 2019
Saint Arnold Brewing Company
2000 Lyons Ave.
Houston, Texas 77020
5:00 p.m.
Hors d'oeuvres | 5:00 p.m.
Feast Commences | 5:45 p.m.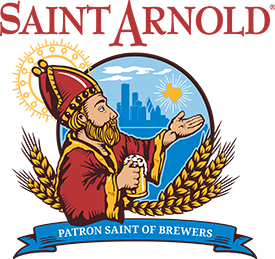 Online event ticket sales are now closed.
If you would like to purchase a sponsorship or table offline, download the sponsorship form here and contact Josh Nelson at josh_nelson@saintarnold.com.
If you are unable to join us for the 2019 event and would like to support the Texas Children's Hospital Inflammatory Bowel Disease (IBD) Center, you can make a donation. Thank you so much for your support!
Join us on Sunday, July 28, 2019, for the 9th Annual The Feast of Saint Arnold, hosted by Saint Arnold Brewing Company. Each year, the Feast raises money for the Texas Children's Hospital Inflammatory Bowel Disease (IBD) Center. IBD includes Crohn's Disease and ulcerative colitis, which together affect over 1 million people in this country alone.
The Texas Children's Hospital IBD Center is a leader in the treatment and research of these diseases in the pediatric population. Your support of this event will help advance research and treatment for children suffering from these conditions.
The Feast of Saint Arnold is a beer dinner unlike any other event. It features four courses: fish, red meat, poultry, and pork. All are served simultaneously and family-style (or as you would expect medieval knights to be served). The food is prepared by Saint Arnold Executive Chef Ryan Savoie and Chef de Partie, of Joe Knickerbocker. Reviews from previous years have been enthusiastic, to say the least.
Questions about the event? Contact the Office of Philanthropy at communityevents@texaschildrens.org or 832-824-2938.